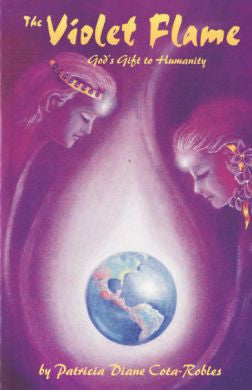 The Violet Flame Book
by Patricia Cota-Robles
The Violet Flame reflects the perfect balance of the Masculine and Feminine Aspects of our Father-Mother God. It is the most powerful tool we have for transmuting the negativity surfacing in our personal lives and on the planet.
The information in this booklet is clearly presented in a way that will educate and inform everyone about the wonders of the Violet Flame and how to use it. Saint Germain has requested that we include many invocations, meditations and visualizations in this booklet that will allow the 5th-Dimensional frequencies of the Violet Flame to take action in all areas of our lives.
90 pages
---
---
More from this collection