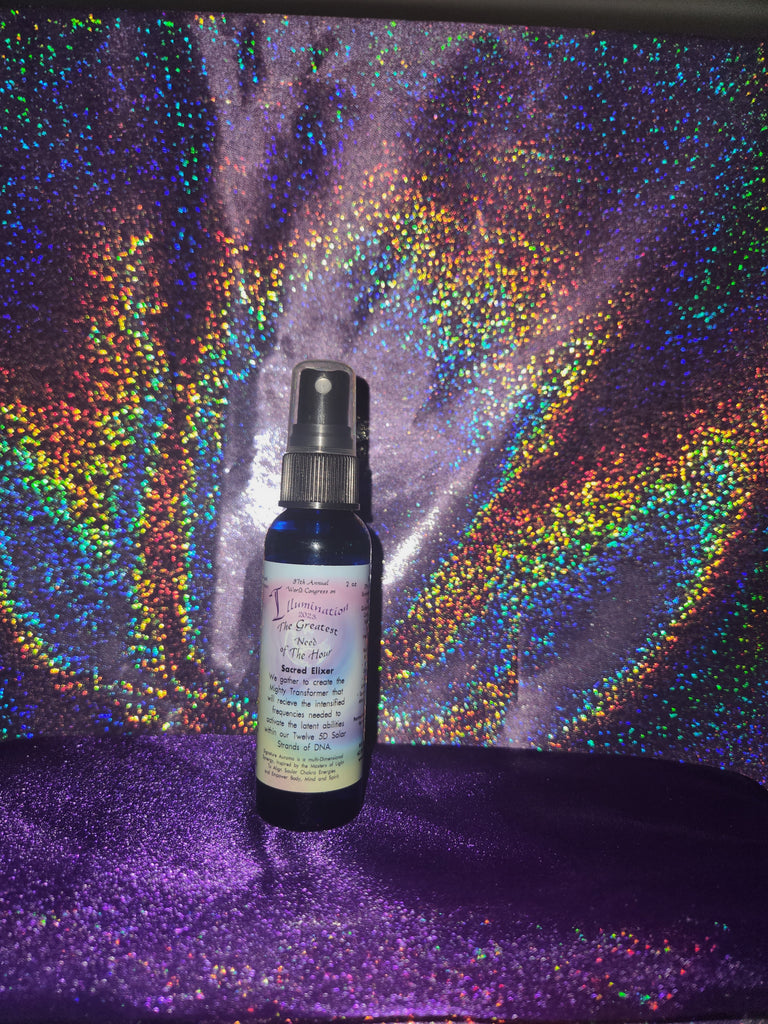 2023 Sacred Light Elixir
This brand NEW Aromatic SACRED LIGHT ELIXIR was Cocreated through a multi-Dimensional Synergy inspired by the Masters of Light. The Harmonic Oils and Crystalline Liquid Light in this beautiful Elixir were encoded with NEW and greatly empowered Solar Light Codes that are specifically designed to help Humanity Transcend the frequency of any thoughts, feelings, words and actions that are not based in Love. These are the fear-based human miscreations that are surfacing around the World causing so much pain and suffering for Humanity and all Life on Earth at this time. This Sacred Light Elixir was Cocreated through the unified efforts of the Mighty Elohim, Lightworkers and the Elemental Kingdom. This delightful Light Elixir has also been Consecrated with powerful energies from the Epic Quantum Shift that has taken place throughout the whole of Creation as Mother Earth ascended into her NEW Solar Reality in 2023.
 When you use the Sacred Light Elixir it clears the space in, through and around you which Harmonizes your energy field and assists you in Transcending the discordant frequencies surfacing in the outer world. It also paves the way for the unparalleled shift in energy, vibration and consciousness that is taking place at a cellular level within your Earthly Bodies at this time.
 This Light Elixir is for external use only. All you have to do is gently spray this beautiful Light Elixir above your head one or two times each day and allow it to gently embrace your energy field and your Earthly Bodies.
Essential Blend is a synergy of: Lime, Ylang Ylang, Juniper, Lemon, Orange, Cardamon,  Frankincense, Geranium, Marjoram, Cypress, Clarysage, Spruce, and Rosewood Essential Oils.
---
---
More from this collection