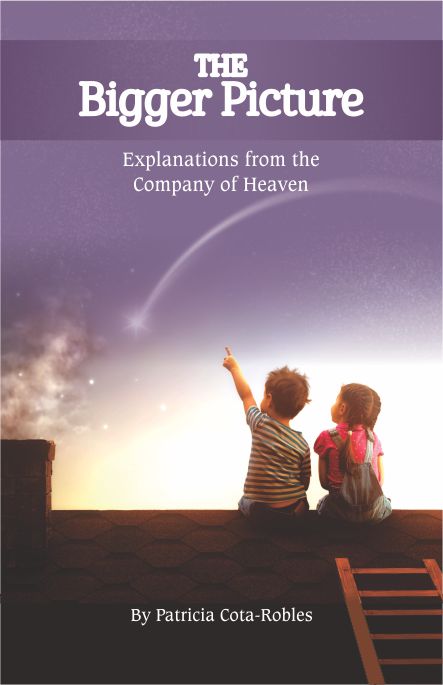 The Bigger Picture
CLICK HERE TO BUY THE KINDLE VERSION ON AMAZON
When we judge what is happening in our life and on Earth strictly from outer appearances, we make a big mistake.  Our limited perception reveals only a fraction of why both the good and the challenging things are occurring.  This is confusing and at times frightening and discouraging.  When we are able to step back and see the bigger picture, however, the pieces of the puzzle are filled in and our questions are answered.  Then, everything makes sense.
That is precisely why our Father-Mother God have given the Beings of Light from the Realms of Illumined Truth permission to come through the veil to meet us halfway during this auspicious time on Earth.  These selfless Messengers of God are revealing the bigger picture. The sacred knowledge they are sharing connects the dots, fills in the spaces and answers the questions we have all had about what is going on in our individual and collective lives.
These Messengers have not only revealed the bigger picture of what is happening in our lives, they have given us powerful tools and tangible ways to do something about the things we want to improve or change. They have also taught us how to enhance the things that are going well, and how to create new experiences that will greatly improve our quality of Life by increasing our Love, Abundance, Peace, Health, Happiness and Joy.
The sacred knowledge that is now being revealed to Humanity by the Company of Heaven has been transcribed in this book, The Bigger Picture.  The clarity with which the Beings of Light have presented these profound Truths is comprehensive, easy to understand and life-transforming.
---
---
More from this collection